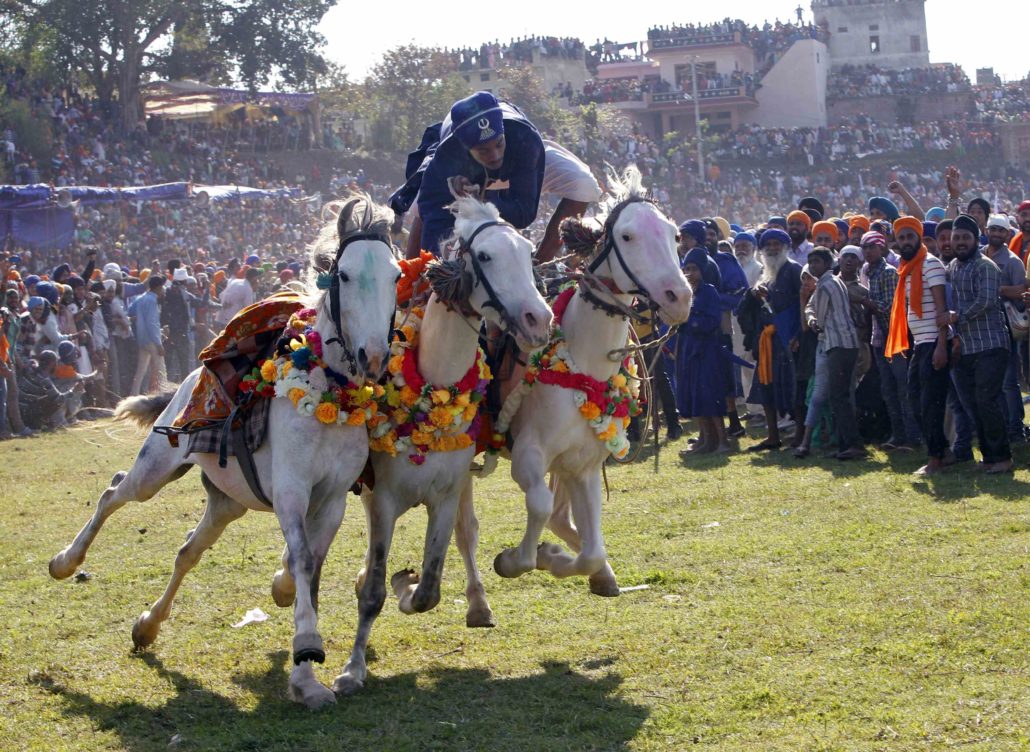 Nalagarh is the Gateway to Himachal Pradesh, a beautiful hill station founded in 1098 AD by the Chandela Rajputs who were patrons of art and architecture. Nalagarh Fort located in the foothills of the Himalayas is situated atop a hillock with a panoramic view of Shivalik Hills. The fort which has today been converted to a Heritage Resort has a Mughal influence and is built at 5 levels with beautiful well-manicured lawns.
ACTIVITY IN RESORT:  Gocarting / Badminton / Lawn Tennis / Corquet / Swimming Pool
Out Door Activities: Rock climbing / river crossing / rappelling etc on cheargable basis.
SIGH SEEING AROUND NALAGARH:
Shri Naina Devi Ji (60 Km): One of the most notable places of worship in Himachal Pradesh. Located in Distt Bilaspur, it is one of the 51 Shaktipeeths where limbs of Sati fell on Earth. This holy place witnesses the huge crowd of pilgrims and devotees round the year and especially during Shravan Ashtami and in the Navratras of Chaitra & Ashwin.
Special fair is organized during Chaitra, Shravan and Ashwin Navrati, which attracts millions of visitors from Punjab, Haryana, Delhi, Uttar Pradesh and other corners of the country.
Yadavindra Garden Pinjore ( 37 Km): The Mughal Gardens at Pinjore lie 22 km from Chandigarh on the Ambala-Shimla highway. Pinjore is a village. It bears links to ancient Aryan times. Ruins of Bhima Devi temple and ancient baths can be seen here. Mughal Gardens were built by Fidai Khan in 17th century A.D. Rang Mahal, Shish Mahal and Jal Mahal – are palaces built in the Gardens.
Places of Interest : Stone craft, Plants nursery and local craft available. Terrain is hilly. River Ghaggar flows in the valley.
Anandpur SAHIB, PUNJAB (34 km): A holy city in Punjab whose historical significance to the Sikhs is second only to Amritsar. Two Gurus and families of four Gurus lived here for many years.  The mystical faith of Guru Nanak transformed into the fiercely spartan and nationalistic faith of Guru Gobind Singh, who also committed the Sikhs to the five Ks. In early 19th century,Maharaja Ranjit Singh further militarized the Sikh nation, creating the first modern army in the subcontinent.  Even today many Sikhs become Nihangs, an order founded by Guru Gobind Singh himself as the fighting body of the Khalsa.
Takhat Sri Kesgarh Sahib
Takhat (a seat of authority, one of five in Sikhism) Kesgarh Sahib is the centerpiece of Anandpur Sahib. The Khalsa was revealed here by their tenth and last guru, Guru Gobind Singh, who selected the five beloved ones and administered baptism of Khanda, instituting the Khalsa panth on Baisakhi, 30 Mar 1699. A special congregation was held that was attended by thousands. Kesgarh Sahib fort was built here in 1699, replaced long since by this Gurdwara (a room in its inner sanctum holds twelve important military relics of Guru Gobind Singh).
http://jasperhotels.in/wp-content/uploads/2017/12/sikh.jpg
2556
3500
Ishan Sharma
http://jasperhotels.in/wp-content/uploads/2018/01/jasper-logo1269.png
Ishan Sharma
2018-01-02 07:39:12
2018-01-02 09:18:54
Around The Fort Nalagarh - what you should visit